8mm 10mm textured Clear colored Tempered Glass for building
8mm 10mm textured Clear colored Tempered Glass for building
Product Description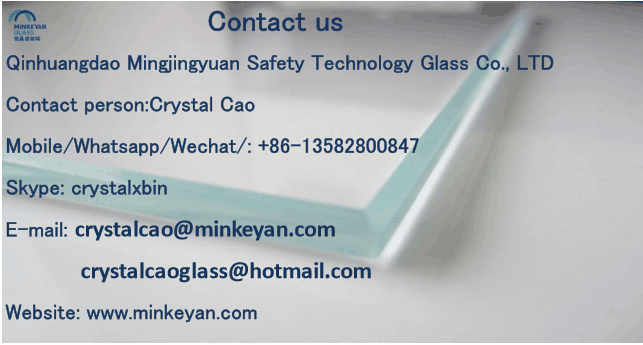 Crystal Cao
Mobile/Wechat/Whatsapp:+86-13582800847
skype:crystalxbin
Your professional glass suppler – Minkeyan Glass
8mm 10mm Clear colored Tempered Glass for building
 1.Tempered glass Introduction
  Is made by heating flat glass to just below its softening temperature and suddenly chilling it with jets of cold air.It results the outer skins under powerful compressive stress and the interior with severe tensile stress.In consequence,the impact applied to the glass will be overcome by the compressional force on the surfaces t assure safety of use.
The process of tempered glass is to heat the original glass to a very high temperature and cool it down rapidly to form the surface compressive on the glass.According to the shape it can be divided into the fully tempered glass and the heat strengthened glass (also called semi-tempered glass).


Feature:
No tong marks on the glass as TG adopts the horizontally tempering process.
5 times harder than ordinary annealed glass.
Once breakage occurs,the glass disintegrates into small cubical fragments which are relatively harmless to human bdy.
It withstands abrupt change of temperature..For example ,a piece of 5mm tolerate the temperature variations within the range of 200.
2.Product Specifications
 Maximum size: 10000mm × 2440mm Minimum size: 300mm × 300mm Thickness: 4-19mm (tempered) , 4-19mm (semi-tempered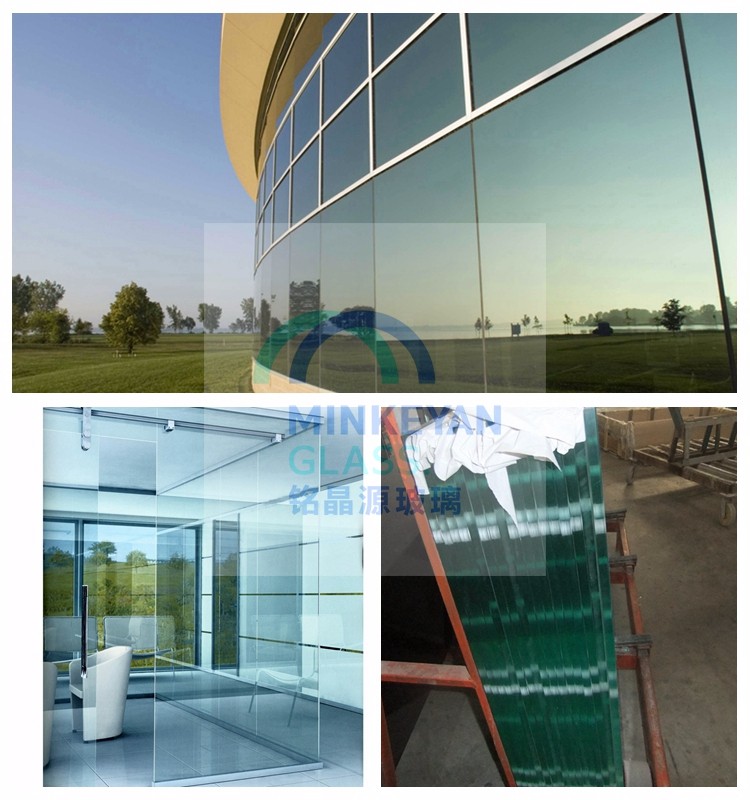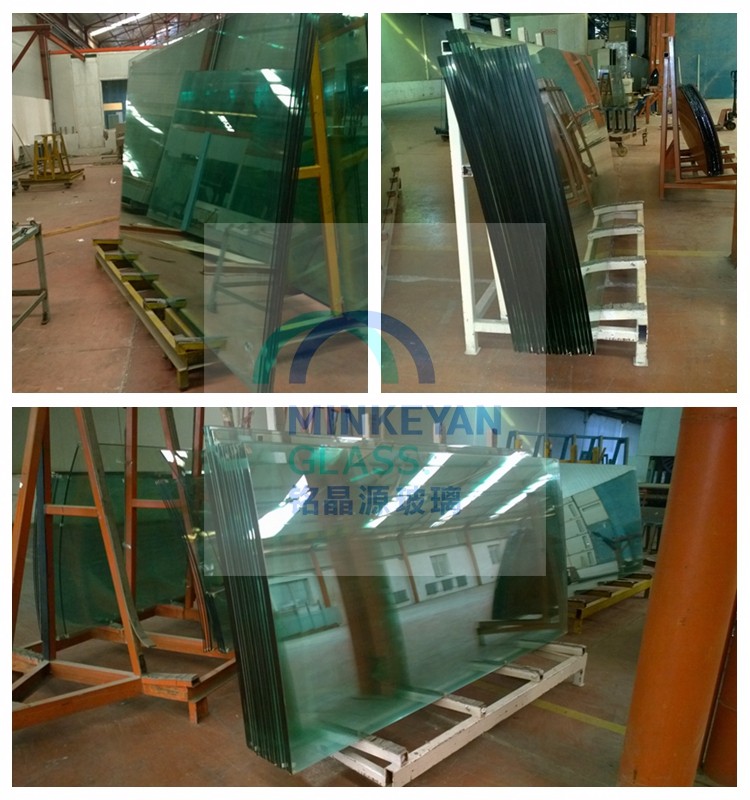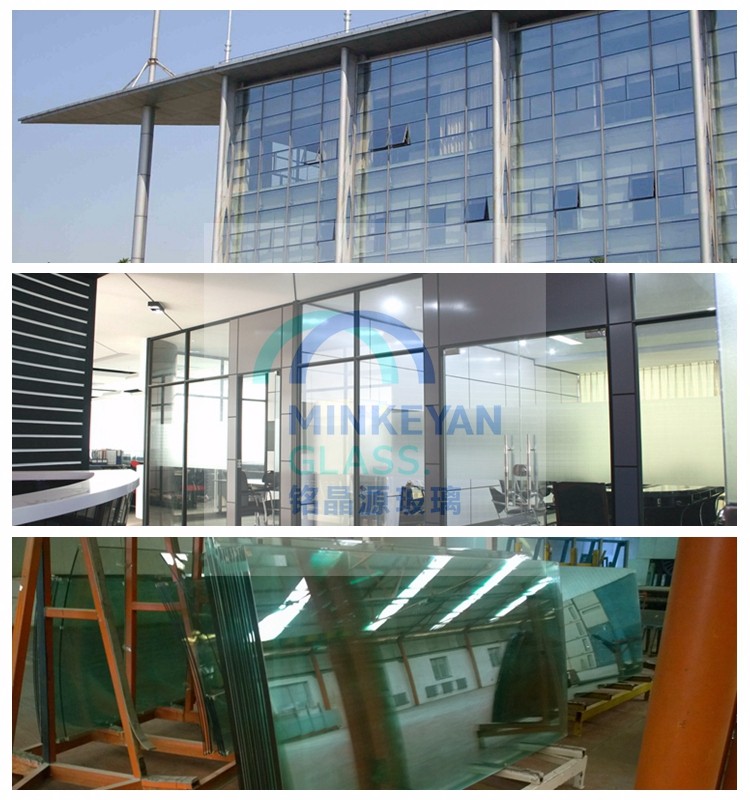 3.Processing
1)EGDE:flat edge,round edge,various duck bill edge
2)Screen printing:can be complied to compliance,also normal ink available.
3)Impact resistance:comply to GB/T9963-1998
4)Fragment:comply to GB/T9963-1998
5)Packing:wooden crates with paper interlayered
High resistant to penetration,chemicals,sound,and heat
Comply to GB15763.2-2005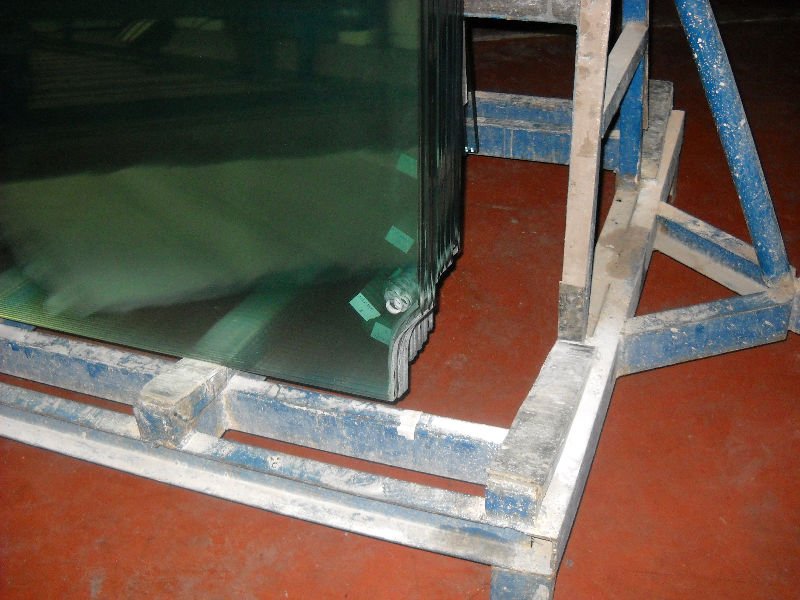 4.More Detail Description
Tempered Glass: Float Glass that is heated and then cooled rapidly to make it several times stronger than annealed glass. Tempered glass is safer than annealed glass because when it is broken it falls into pebble-like pieces without sharp edges.

Features
With high strength, good thermal stability and safety. No sharp edges on broken fragment.Performance Comparison Between Tempered Glass and Normal Glass

| | | |
| --- | --- | --- |
| Test Item | 6mmFloat Glass | 6mmTempered Glass |
| Bending-resistance strength | 50Mpa | >150Mpa |
| Impact-resistance strength | 227g steel ball dropped from 750mm high, glass is broken | 1040g steel ball dropped from 1000mm high, glass is unbroken |
| Thermal stability | 70 - 100broken | 25O - 327unbroken |
| Broken chipa | Sharp edges, can cause damage | Pebble-like pieces without sharp edge, safe |

 

 

 

Specification

Flat tempered glass :
Thickness4-19mm
Max Glass Size:5200X2440mm
Min Glass Size:250X150mm

Flat tempered glass :
Max Glass Size:5200X2440mm

 

 

Standard

GB/T9963-1998 Tempered Glass
GB 17841-1999 Tempered Glass and Heat-strengthened Glass for Curtain Wall

 

Application

Tempered glass is mainly used for glass curtain walls, up-scale shopfronts, shower rooms, escalator rails, windows and doors on balcony, glass partition and areas where glass may have great potential in causing human damages such as public stadium where people are crowded.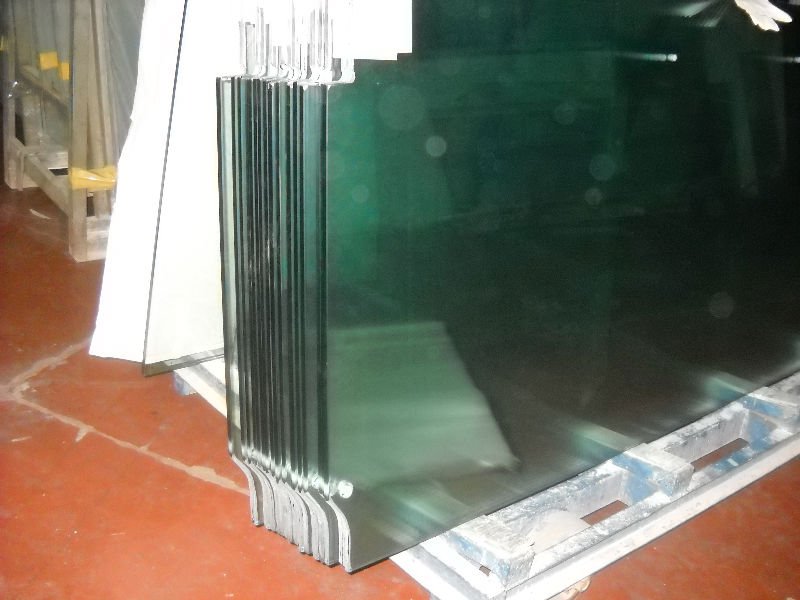 Note : The tempered glass will sometimes self-blast due to the characteristics itself. The cause is about the NiS.which turns into instability after heating and sudden cooling. The possibility of self-destruction is low, yet it can't be wiped out.To minimize the chances of self-blast,we have large heat-soaked furnace to detonate the potential danger of the tempered glass.Once being heat-soaked,the self-destruction probability will be reduced from 1/1000 to 1/100,000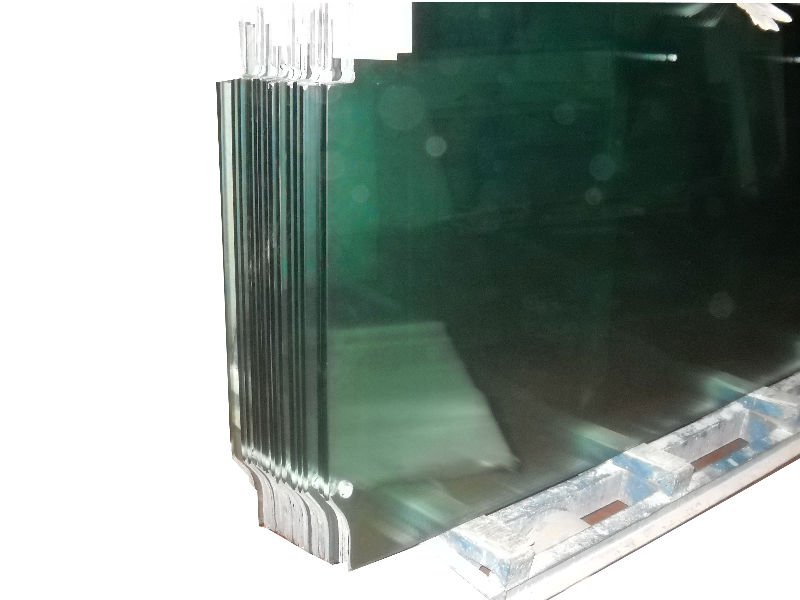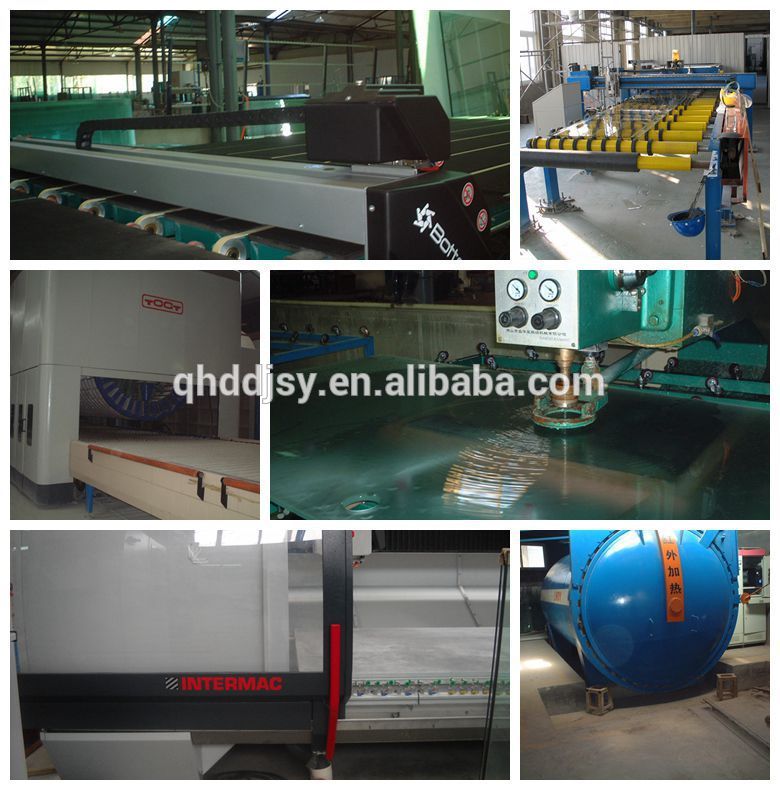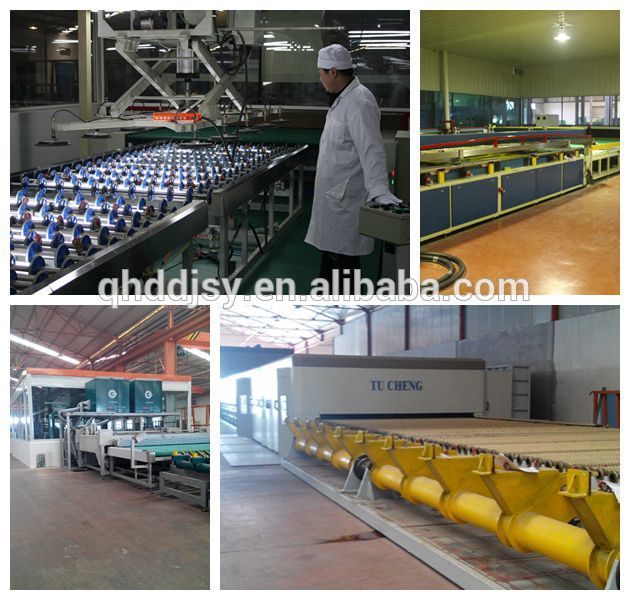 Wooden crates with paper between two glass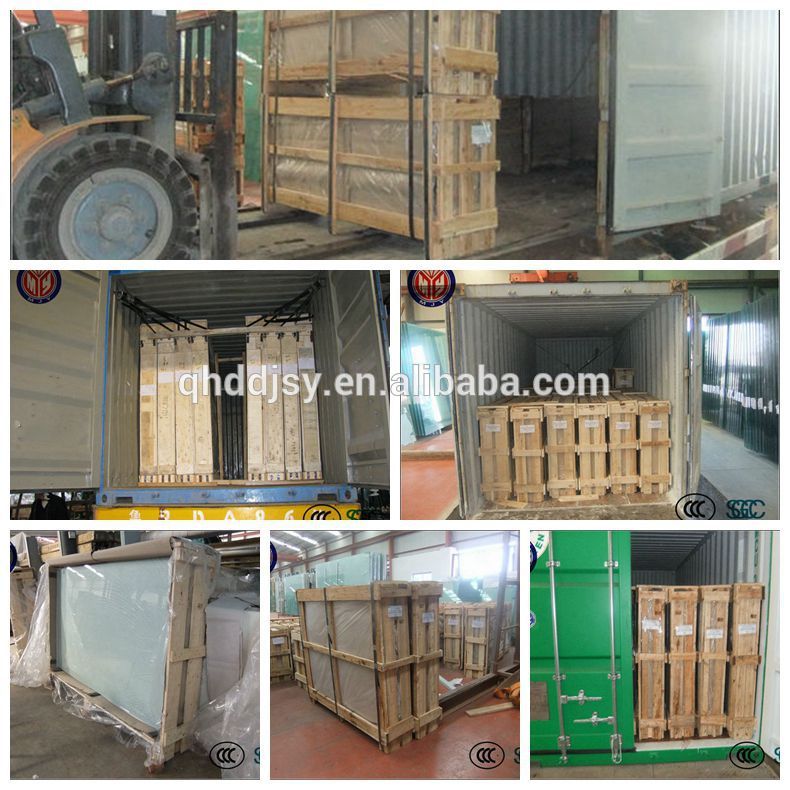 CCC,SGCC,ANSIZ97.1-2009,CGSB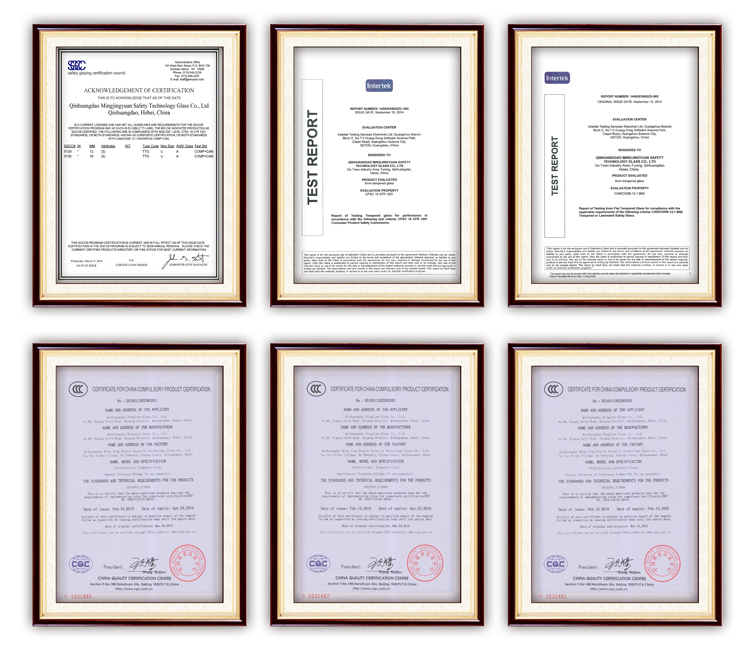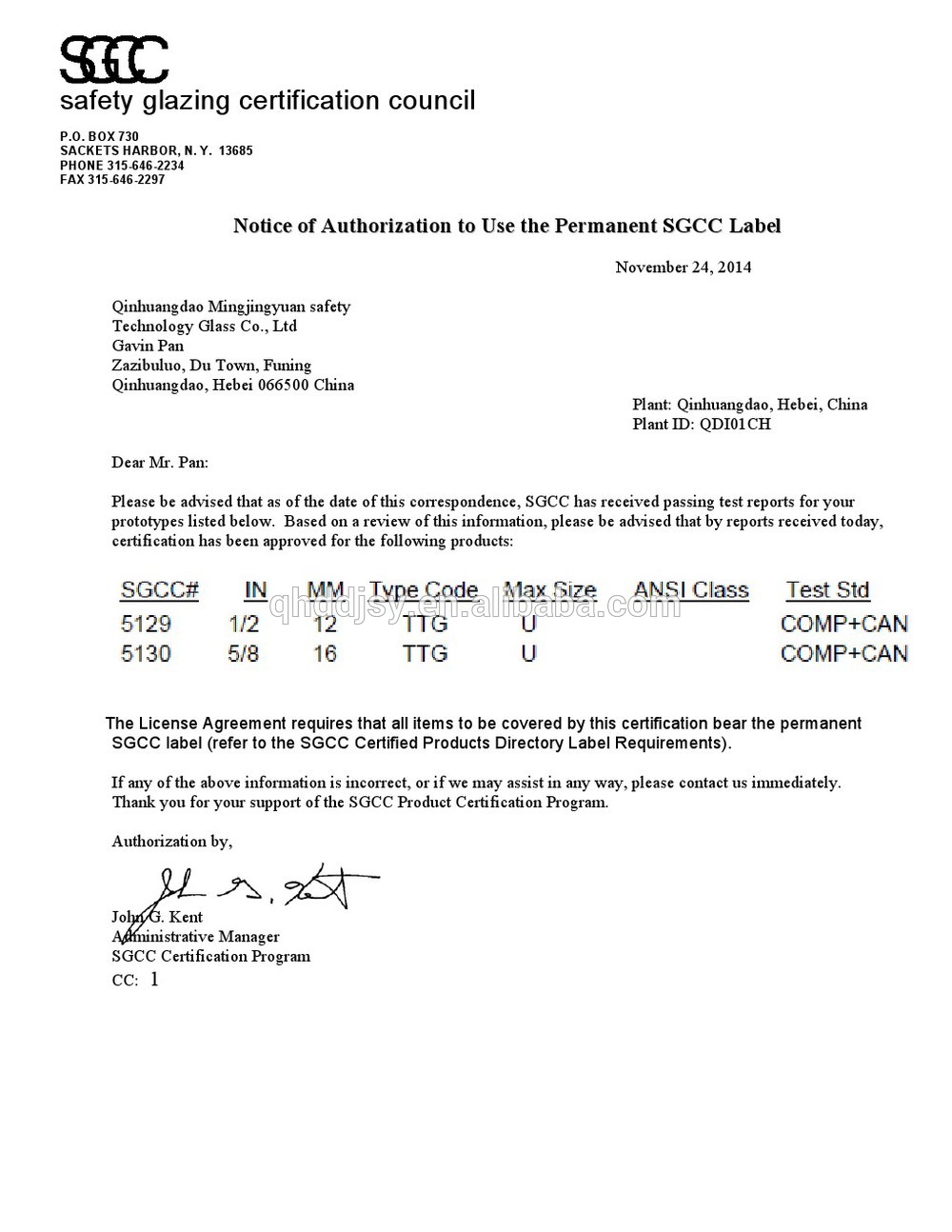 Indoor:        -Windows and doors             - Showcase
                   -Glass flooring and stairs      -Glass table tops and shelves         
Outdoor:     -Facades and curtain walls   -Swimming pools fence  
                   -Glass Balustrade/escalator side panels  
                   -Green house - tempered glass shower door
Contact us if you need more details on Tempered Glass for Building. We are ready to answer your questions on packaging, logistics, certification or any other aspects about 8mm 10mm Tempered Glass、Clear Colored Tempered Glass. If these products fail to match your need, please contact us and we would like to provide relevant information.
Product Categories : Tempered Glass